Top Provident Projects in Bangalore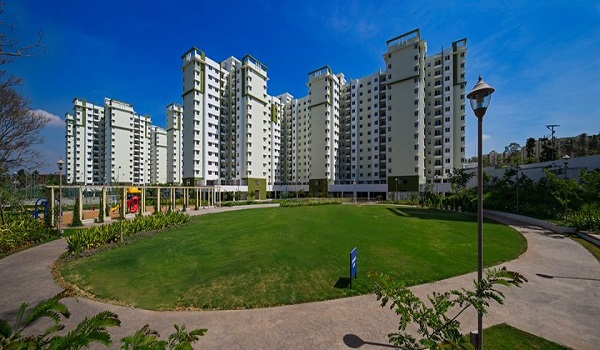 Provident is a reputed company in the real estate industry, which was established in 2008, and it is a subsidiary of Puravankara Group. The company mainly focuses on mid-income people and helping them to buy their own houses. Provident establishes their projects at an affordable range, making the Group a preferred one among common people. The Group has completed over 12,000 homes across 9 cities within 15 years and become one of the most trusted companies. The company always makes sure that their project focuses on greenery, cleanliness, and modernity. Sustainability is the main thing in their projects.
Bangalore is the most vibrant and fast-growing city in India. The city offers a different level of experience and living to the inhabitants, which attracts even people from other parts of the country. Employment opportunities were created for tens of thousands of people in southern India, and Bangalore grew to become one of the largest cities in the country. Bengaluru has pleasant summers and mild winters. Bangalore offers tens of thousands of employment opportunities and a premium lifestyle in the city. As a technological and industrial hub, the city's infrastructure and social system are growing at such a pace. The government also introduces most of its policies first in Bangalore and later on will be introduced to other parts of the state. The city has a well-developed transportation system, which includes bus, rail, and metro, which makes life easier.
Top 10 best Provident Housing projects in Bangalore:
1. Provident Deansgate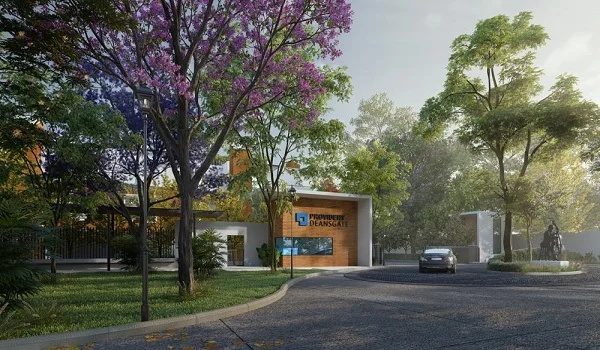 Provident Deansgate is a new launch villament project on IVC Road, North Bangalore. Spread over 16 acres of total land area. It offers brilliantly crafted 3 BHK villas. The total number of villaments is 300, and the starting price of a villa is Rs 1.9 crores. Deansgate is a main road in Manchester City. The theme of the project is based on this.
2. Provident Park Square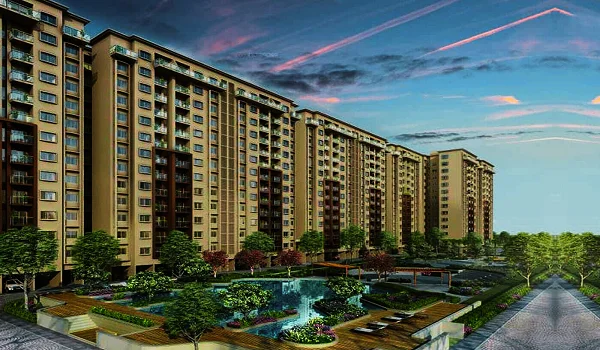 Provident Park Square is a premium residential project launched by Provident Housing, strategically placed in Judicial Layout, Off Kanakapura Road, South Bangalore. The project offers comfortable 1 BHK, 1.5 BHK, and 3 BHK apartments, ranging from 529 sq. ft. to 1314 sq. The project covers an expansive area of 20 acres with a starting price of 49.59 Lakhs.
Provident Park Square offers luxurious amenities such as an Amphitheatre, Clubhouse, Meditation deck, Old folks' corner, Climbing wall, Skating rink, Paw park, Linear park, Gazebo, Forest walk, Hopscotch, Landscaped courtyard, Chess court, etc.
Kanakapura Road is a prime hotspot in South Bangalore and a perfect place for housing options. Provident Park Square is much awaited project by the people of Kanakapura. The place is widely known for its green cover. This region has rapidly developed over the past decade, comprising well-established segments and new upcoming localities. The location offers greater connectivity to the rest of the city through various modes of transportation and is easily accessible to major places in Bangalore.
Banashankari Circle - 8.5 Km
Nice Road - 1.8 Km
Metro Station - 1.2 Km
Bus stop - 0.1 Km
Auto Stand - 0.7 Km
3. Provident Capella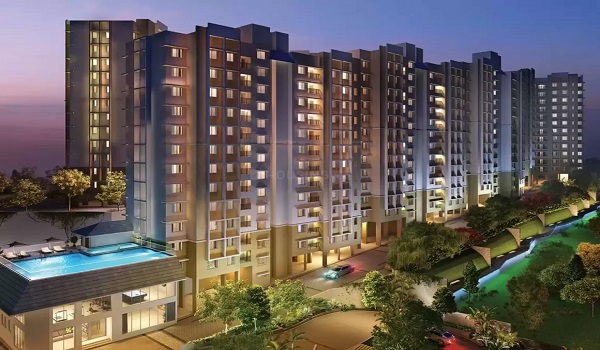 Provident Capella is a marvelous residential project in Soukya Road, Whitefield, in East Bangalore. The project provides meticulously designed Studios, 1 BHK, 2 BHK, and 2.5 BHK apartments, and the starting price is 29.99 Lakhs. It spread across an area of 6 acres. More than 25 op-class amenities are provided in the project. The project is RERA-approved.
Whitefield is a hub of IT and Tech Parks; over 350 IT companies are located in this place, such as TCS, Mindtree, Oracle, Wipro, SAP, IBM, L&T Infotech, etc. Investing in Provident Capella will provide a stable rental income because it is where working professionals and youngsters mainly concentrate. The place is in the center of major localities and is easily connected to other parts.
ITPL - 8 km
Devanagudi Railway Station - 3 km
Upcoming Metro Station @ HopeFarm Junction - 6 km
KR Puram Railway Station - 17 km
Kempegowda International Airport - 39 km
Satellite Town Ring Road - Immediate proximity
4. Provident Welworth City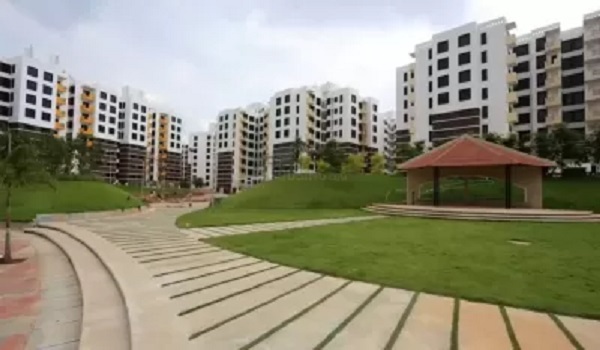 Provident Welworth City is an award-winning classic residential apartment project in Yelahanka-Doddaballapur Main Road, North Bangalore. The project is ready to move, offering spacious 1075 sq ft, 3 BHK apartments with a fabulous price of 38 lakhs. The whole project covers a mammoth of 41 acres.
Doddaballapur in North Bangalore is known for its green belt and extensively spread Nandi Hills. Dodda means "big" in the native Kannada; it is an industrial city that houses several MNCs. Also, residents here enjoy access to numerous small markets within walking distance. The area is well-endowed with schools, hospitals, lakes and parks. Provident Welworth's residents can easily access many industrial and Tech parks.
Manyata Tech park
Kirloskar Tech park
MRO Tech park
Rail wheel & axle plant
Textile SEZ
5. Provident Sunworth City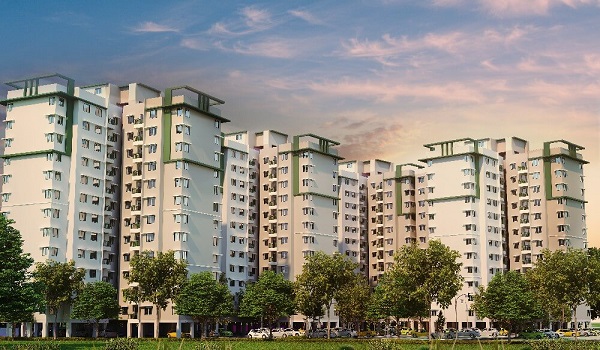 Provident Sunworth City is a prestigious township project in Off Mysore Road, Southwest Bangalore. The project provides roomy 2 BHK and 3 BHK apartments starting at 57.99 Lakhs. The largest township in South Bangalore covers an expansive area of 60 acres, in which 19 acres of land is solely dedicated to green covers that hold approximately 7000 trees. This provides a mesmerizing and soothing view to the residents.
Mysore Road is the main interlinking highway of the southwest part of Bangalore, with Mysore, Mandya, and Ramanagara. Provident Sunworth City will provide the residents with easy access to any other part of Bangalore. Mysore emerged as one of the major IT hubs in Karnataka and second in the state for software exports. Major corporates in the proximity of Mysore road are Bidadi Industrial Estate (18 km), Hindustan Coca-Cola Beverages Ltd (18 km), Toyota Kirloskar Motor Pvt. Ltd. (20 km), Global Village Tech Park (7 km). The place provides good connections through access to different modes of transportation.
Kengeri Metro Station - 4.6 km
Kengeri Bus Terminal - 6.2 km
Kengeri Railway Station - 5.6 km
Challaghatta Metro Station - 4.8 km
NICE Road Junction- 4 km
6. Provident The Tree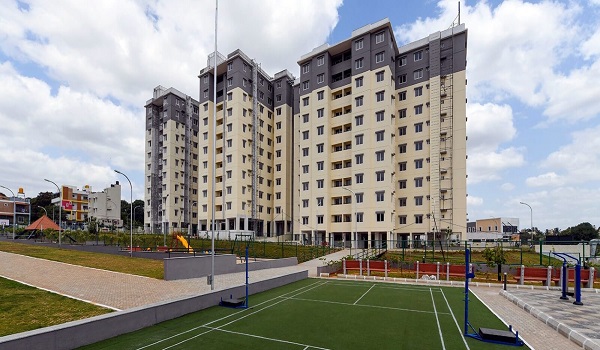 Provident The Tree is an eco-centric residential project off Magadi Road, West Bangalore. The project offers roomy 2 BHK and 3 BHK luxurious apartments at a starting price of 44 Lakhs. The project spreads across 6 acres, offering premium homes nestled amidst 330 trees. This meticulously designed project will provide residents with a green and healthy environment.
Magadi Road comes under the western part of Bangalore; it is one of the first developed real estate markets in Bangalore. The place is now a major commercial corner with shops, restaurants, and businesses. It is also home to several tourist attractions, including the Bangalore Fort, Tipu Sultan's Palace, and the Lalbagh Botanical Garden. Provident The Tree's residents have easy access to Global Tech Village, which provides greater employment opportunities.
Close proximity to Magadi Main Road
Access through NICE Road
7. Provident Park One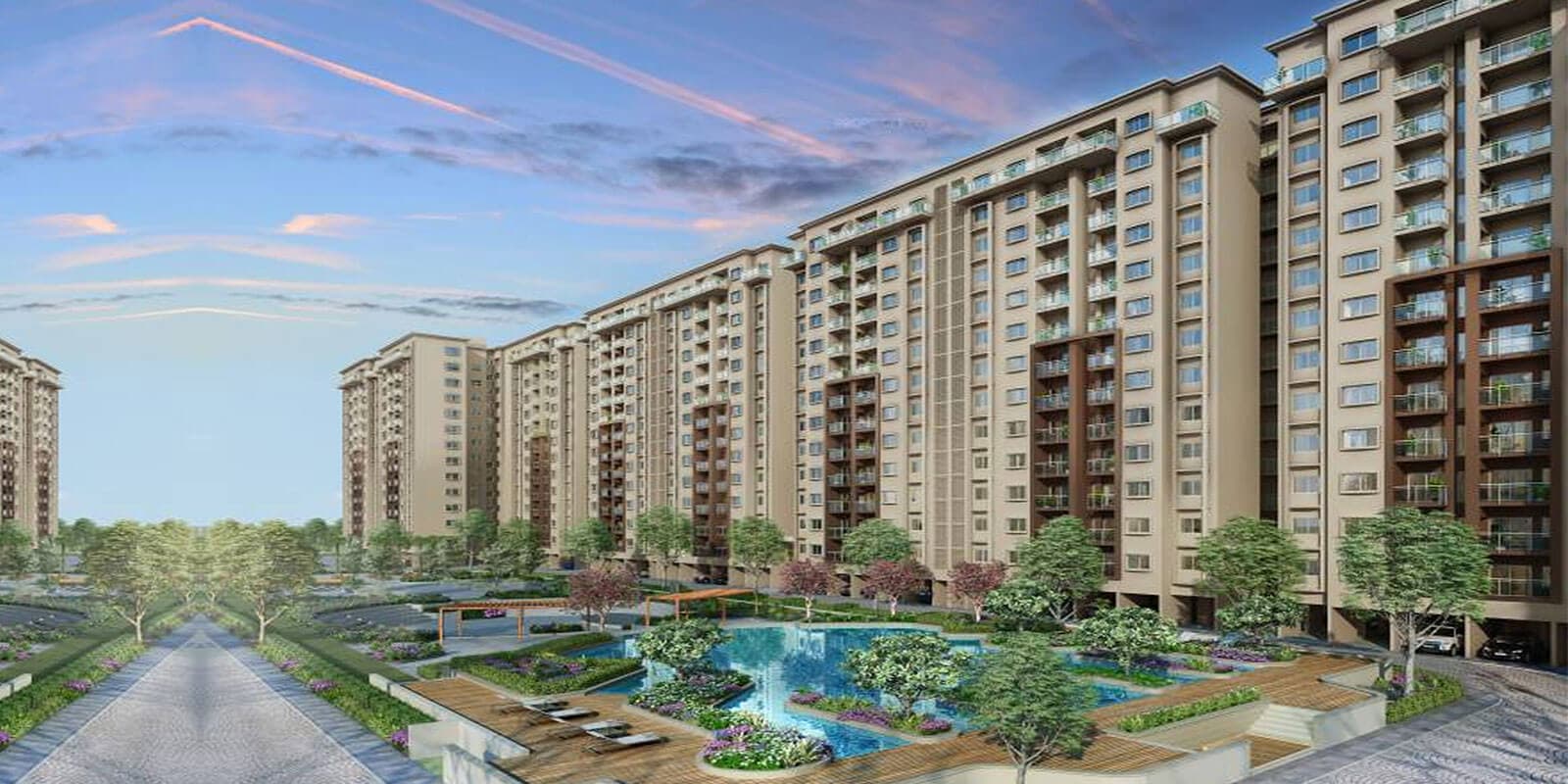 Provident Park One is a luxury project launched in Judicial Layout, Kanakapura Road, South Bangalore. It covers a total area of 20 acres and has 1102 units. The project offers comfortable 1 BHK, elegant 2 BHK, and luxurious 3 BHK apartments at a starting price of 40 Lakhs. The apartments range from 525 sq. ft to 1300 sq. ft.
The project offers top-notch amenities such as a Lawn terrace, clubhouse with gymnasium, Multipurpose lawn, Skating rink, Basketball court, Table Tennis court, etc.
Kanakapura is near well-developed areas like JP Nagar, Banashankari, Jayanagar, and which is one of the primary factors driving its growth. It's also accessible from other vital places like Whitefield, Sarjapur, Bannerghatta Road, and Yelahanka. So, investing in Kanakapura Road, especially in Provident Park One, is the best housing option. The ongoing four-laning work on the highway will further enhance Kanakapura Road's growth, with plans to extend the four-lane road to Kankapura and develop a two-lane highway to the Karnataka-Tamil Nadu border.
Banashankari Metro Station – 8.35 km
Jayanagar Metro Station – 8.5 km
Bangalore City Railway Station- 13.15 km
8. Provident Sundeck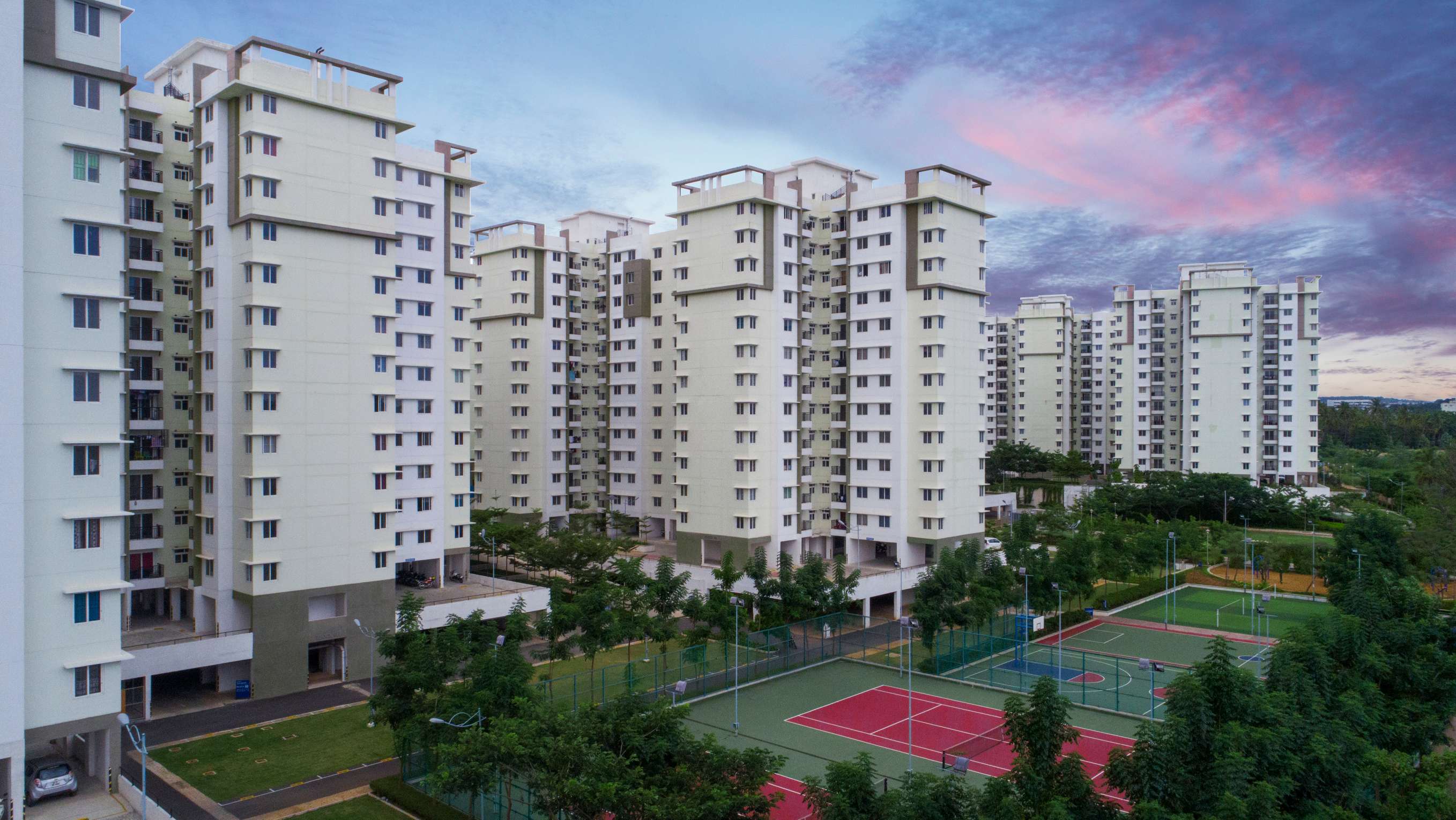 Provident Sundeck is a fabulous township project in Kengeri, South Bangalore. It is an integrated lifestyle township that sprawls across an expansive area of 60 acres. The project provides classic 2 BHK and 3 BHK homes ranging from 883 sq ft to 1082 sq ft. The project provides over 50 amenities, which include a Rock Garden, Forest Walk, Yoga Pavilion, Paw Park, Laughter Court, Butterfly Garden, Exercise Court, Leisure Deck, etc.
Kengeri is a popular locality in South Bangalore, with well-developed neighboring areas. Mysore Road, Banashankari 6th Stage 10th Block, Manasa Layout, Jettigana Halli, and Banashankari 6th Stage 9th Block are the nearby Localities to Kengeri. NICE Road and Mysore Road, which pass through Kengeri, make the rest of Bangalore easily accessible.
NICE Ring Road – 18.4 km
Banashankari- 10 km
Challagatta metro station – 4.3 km
Kengeri Raiway station – 2.2 km
9. Provident Vriksha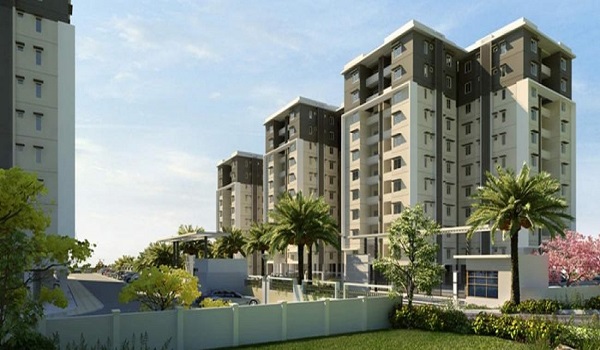 Provident Vriksha is the new phase of the nature-centric project The Tree, located on Magadi Road, West Bangalore. The whole project covers a total area of 6 acres of land. It offers 2 and 3 BHK apartments, ranging from 884 sq ft to 1322 sq ft. The price of the apartments ranges from 54.50 to 81.51 lakhs. The project's name suggests the theme; the whole project is nestled among 330 trees, giving a mini forest view.
Magadi Road is one of the best places to invest in Bangalore currently. It has easy connectivity to development hubs like Vijayanagar and Nagarbhavi. Other localities in Bangalore that can be reached via Magadi Road are Bommanahalli, K. R. Puram, Yelahanka, Kengeri, Hosakote, Dasarahalli, and Devanahalli.
Bangalore City Railway Junction - 4 km
Majestic – 3.4 Km
Nayandahalli Railway Station – 6.1 km
Bangalore City metro station – 1.1 km
Rajaji Nagar – 3.0 km
Chickpete – 5.3 km
10. Provident Upstudios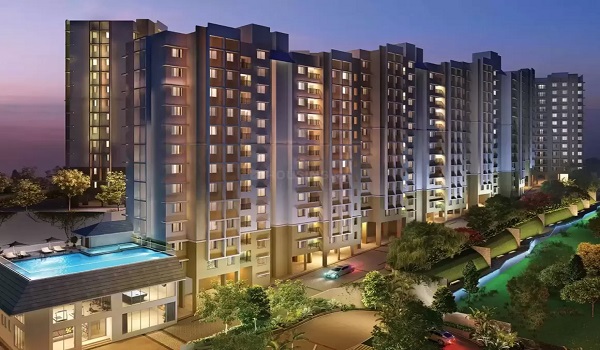 Provident Upstudios is a prestigious project situated in Whitefield, East Bangalore. The project is part of the 6-acre project Provident Capella. In Provident Upstudios, 169 studio apartments in an exclusive tower are available. It is meticulously designed for working professionals with a size range of 428 sq. ft. It has a carpet area of 260 sq ft. The project launch date was May 1, 2021, and the possession date will be June 1, 2025.
Whitefield is surrounded by many IT and Tech Parks, resulting in higher population growth and greater demand for property in this area. Some of the top companies in whitefield are Aegis, Mu Sigma, Accenture, Hewlett Packard, AIG, Tesco, Capgemini, Dell, etc.
With the growth of subways and infrastructure, the high value of real estate is also increasing. All these reasons indicate Whitefield as the ideal location for a Bangalore apartment purchase. Provident Upstudios is an excellent option for those dreaming of a constant rental income.
Devanagudi Railway Station - 3 km
ITPL - 8 km
Upcoming Metro Station @ HopeFarm Junction - 6 km
KR Puram Railway Station - 17 km
Kempegowda International Airport - 39 km
Satellite Town Ring Road - Immediate proximity
11. Provident Ecopolitan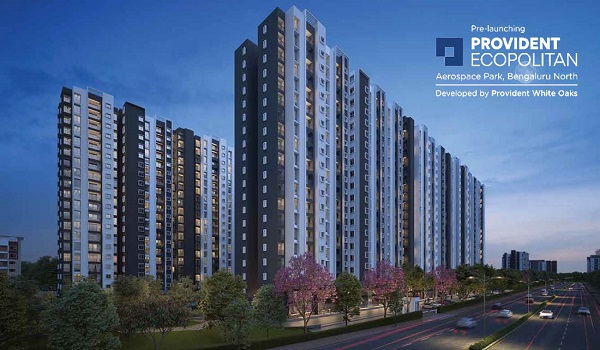 Provident Ecopolitan is a nature-centric project located in Aerospace Park, North Bangalore. The project offers premium 2 BHK and 3 BHK apartments starting at 79.97 Lakhs. It is a nature-centric project with emphasis given to greenery and environment. It spreads across 11.25 acres, and it offers 1262 meticulously crafted apartments. The project is RERA approved.
More than 45 varieties of indigenous flora and fauna are included in the project; one tree per family is the concept. The project offers top-notch amenities, which include Forest trails, a Reflexology walk, a Landscaped garden, a working zone, a Jogging and Cycling track, a Cricket pitch, a swimming pool, a Reading room, etc.
Provident Ecopolitan offers an added advantage by placing it near Kempegowda International Airport because the project is located in Aerospace Park. The airport is just 11 km away from the project location. The location also offers greater job opportunities to the residents because Aerospace Park is a hub of industrial and IT companies.
Ecopolis IT/ITES SEZ - 20 mins
Manyata Tech Park - 22mins
L&T Tech Park - 24 mins
Kirloskar Tech Park - 28 mins
Provident Housing Blogs