Advantages of investing in IVC Road
IVC Road is a good place to invest in residential properties due to various factors: it is one of the well-known localities of North Bangalore. The locality underwent stupendous infrastructural development, which triggered the growth of splendid residential properties worth investing in. North Bangalore is growing rapidly with well-developed infrastructure, proper transportation facilities, and all the necessary amenities within reach. With the establishment of an airport in the Hebbal area, the north zone of Bangalore underwent a huge change. The immigration of inhabitants to this place became huge, triggering the real estate industry; people wished to settle there because of the availability of amenities there. The place offers good accessibility to established schools and colleges, good hospital and other necessary amenities.
Investing in property and homes is always an asset; when it is in a popular area, it is a lifetime investment. Because day by day, the rate of the property will increase, and it will give a huge return. The case of IVC road is similar; the property rates here are increasing daily, and people are trying to locate more on this place. So, it is always the best option to invest in IVC road, if it is in the case of rent also it will give a good stable income. The place offers good amenities as well as greater connectivity.
Provident Deansgate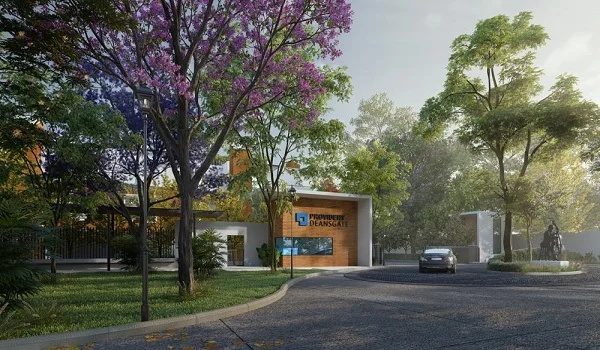 Provident Deansgate is a new launch villament project on IVC Road, North Bangalore. Spread over 16 acres of total land area. It offers brilliantly crafted 3 BHK villas. The total number of villaments is 300, and the starting price of a villa is Rs 1.9 crores. Deansgate is a main road in Manchester City. The theme of the project is based on this.
Provident Housing Blogs