| | |
| --- | --- |
| Type | Villament |
| Project Stage | Upcoming |
| Location | IVC Road, Bangalore |
| Builder | Provident Housing |
| Floor Plans | 3 BHK |
| Price | 1.9 Cr* Onwards |
| Total Land Area | 16 Acres |
| Total Units | 300+ |
| Size Range | Onrequest |
| Approvals | NA |
| RERA No | Onrequest |
| Launch Date | Onrequest |
| Possession Date | Onrequest |
Provident Deansgate IVC Road in North Bangalore boasts excellent connectivity. Situated strategically, it offers easy access to major transportation hubs, educational institutions, and commercial centers, making it a convenient choice for residents looking for a well-connected living environment.
Provident Projects on IVC Road
Provident Deansgate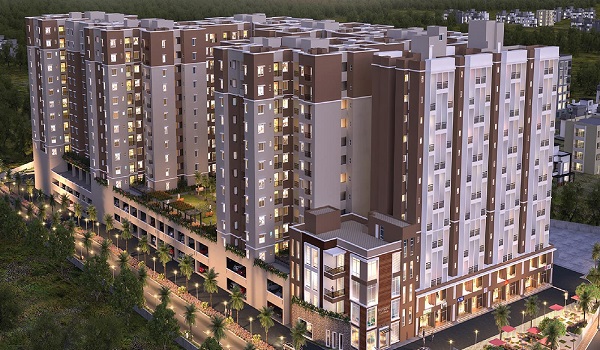 Provident Deansgate IVC Road is an upcoming villament project in Bangalore by Provident Housing. Spanning across 16 acres of land on IVC Road, this development offers 3 BHK villas. With prices starting at 1.9 crores, Provident Deansgate is set to provide a luxurious and modern living experience. With over 300 units and a strategic location, it promises to be an attractive option for those seeking a blend of villa and apartment living in the bustling city of Bangalore.
About IVC Road:
IVC Road, located in North Bangalore, is an emerging residential and commercial hub that has garnered significant attention in recent years. Nestled amidst the lush greenery of the city's outskirts, this area offers a serene and peaceful living environment, making it an attractive destination for homebuyers seeking a tranquil retreat from the city's hustle and bustle.
One of the notable features of this road is its strategic connectivity. It enjoys easy access to major highways like the NH-44, the Kempegowda International Airport, and the upcoming Peripheral Ring Road (PRR). This connectivity ensures that residents can effortlessly reach the city center and other important locations. Moreover, renowned educational institutions, hospitals, and shopping centers nearby add to the area's appeal.
IVC Road's real estate landscape is witnessing rapid growth, with numerous residential and commercial projects being developed by renowned builders. The serene surroundings and the convenience of city living make it a promising investment destination. As the area continues to develop, it is poised to offer a harmonious blend of modern amenities and natural beauty, making it a sought-after choice for those looking to settle in North Bangalore.
Advantages of Investing in IVC Road
Investing in IVC Road, a suburb in northern Bangalore, has several advantages that make it a great place for real estate investment:
Proximity to Kempegowda International Airport: IVC Road is close to Kempegowda International Airport, making it ideal for business and leisure travelers. This convenience has boosted demand for properties in the area.
Connectivity: The area has excellent connectivity through National Highway 44 and the upcoming Namma Metro line, making reaching other parts of Bangalore easy. The proposed Peripheral Ring Road will improve connectivity.
Educational Institutions: IVC Road is home to prestigious schools like the Canadian International School and the BMS Institute of Technology, making it attractive for families looking for quality education.
Amenities and Infrastructure: The region is experiencing significant infrastructure development, including shopping centers, healthcare facilities, and recreational areas. This ensures residents have access to essential amenities and a high-quality lifestyle.
Future Appreciation: With ongoing development and upcoming infrastructure projects, property values in IVC Road are expected to appreciate over time, making it a promising location for long-term real estate investments.
In IVC Road, you can find various villas to suit different budgets and preferences. Provident Deansgate IVC Road is an excellent choice, offering 3 BHK villas near Bangalore Airport.