| | |
| --- | --- |
| Type | Villament |
| Project Stage | Upcoming |
| Location | IVC Road, Bangalore |
| Builder | Provident Housing |
| Floor Plans | 3 BHK |
| Price | 1.9 Cr* Onwards |
| Total Land Area | 16 Acres |
| Total Units | 300+ |
| Size Range | Onrequest |
| Approvals | NA |
| RERA No | Onrequest |
| Launch Date | Onrequest |
| Possession Date | Onrequest |
About IVC Road Real Estate Review: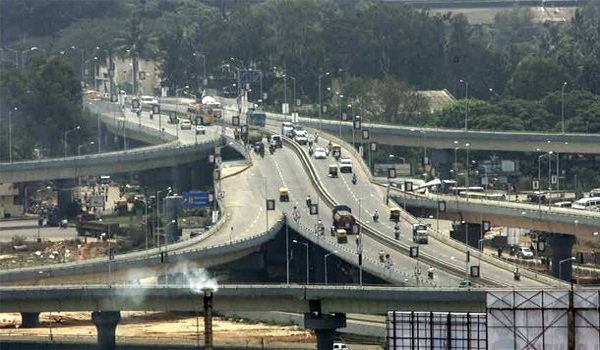 Recently, IVC Road, North Bangalore, has seen splendid growth in real estate development as it has a huge demand and vast open land area. The well-developed Devanahalli area of North Bangalore, with good social infrastructure, is home to reputed educational institutes, hospitals, tech companies, etc. A few distinguished developments of the Karnataka Industrial Areas Development Board (KIADB) are
Hardware Tech Park
Aerospace SEZ
Information Technology Park
KIADB is a few steps away from IVC Road.
Also, Bangalore's Airport Kempegowda International Airport (KIA) is adjacent to this industrial area. The Airport terminal was planned to serve up to 12 million passengers a year. There are many working professionals in airports and these tech parks, so the area has a huge scope for residential and commercial spaces. Thus increasing the demand in the real estate industry of North Bangalore. IVC road is the arterial link between the Bangalore airport and three main highways: Bellary Road, which connects to Hyderabad; NH 207, which connects to Hoskote; and Tumkur Road, which connects to Mumbai.
Hence, the locality has a high appreciation potential that provides the best return on investment. Also, reputed builders are constructing various apartments and villas with varying budgets. Commercial complexes are built to meet the needs of residents in the locality. Thus, it yields a good rental income, too. Ultimately, IVC Road is the most promising destination for real estate growth.
Provident Housing Review: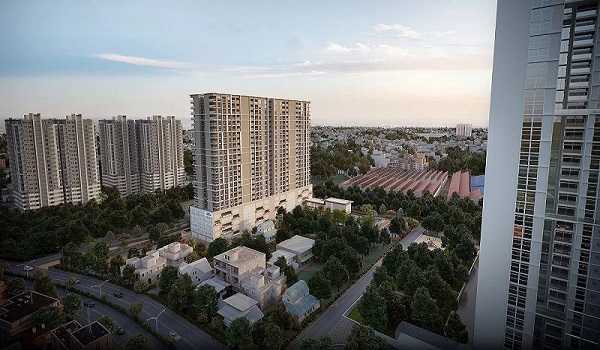 Provident Housing is a wholly-owned subsidiary of Purvankara. Purvankara, founded in 1975, is one of the nation's most trusted real estate builders, headquartered in Bangalore.
Provident Housing was launched in 2008 by Purvankara to fulfill the dreams of mid-income homebuyers. It has marked its footprint in 9 cities: Bangalore, Mangalore, Kochi, Chennai, Coimbatore, Hyderabad, Mumbai, Pune, and Goa. The company has a track record of 20 million square feet of projects.
12.8 million square feet - completed
7.2 million square feet - ongoing
5.2 million square feet - planned
Hence, investing in such a real estate developer's project is a wise choice any homebuyer can make as they don't have to worry about legal or quality aspects. Provident Housing aims to elevate customers' lifestyles with homes of unique design aesthetics.
Investment in Villament in Provident Deansgate: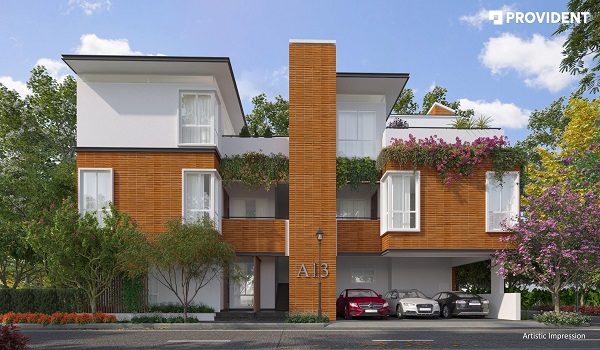 Villament is a blended form of villa and apartment. Constructing a duplex villa on two floors in the same apartment building is usually the concept of Villament. Villament gives a great sense of freedom as in an independent house and a luxury living at the price of an apartment. The villa offers privacy for every individual, and the apartment offers secure living in an affordable segment. Provident Deangate offers 300 units of 3BHK villaments.
Villament is a unique concept in the residential construction of the real estate sector that offers the inhabitants the benefits of both villas and apartments. Hence, investing in a villament project is the best choice as people prefer this unique living concept while purchasing or looking for a rented home.
Advantages of Investing in IVC Road:
Bangalore is one of the fastest growing metropolis in India. IVC Road in the northern zone of Bangalore is a great place for real estate investment as the land cost and property tax are less. However, the land is rapidly appreciating due to the proximity of the Kempegowda International Airport.
The land per square foot price on IVC Road is reasonable compared to neighboring suburbs. Approx sq. ft rate for apartment cost ranging from Rs. 4900 to 5200. Also, the annual land appreciation rate is 5.1%.
The upcoming Blue Line of Namma Metro, Bangalore, to the airport, connects to every corner of the city. Hence, IVC Road, which has a vast open space, creates a huge demand in the real estate sector's growth of North Bangalore. Connecting to prominent suburbs like Hebbal, Yelahanka, Yeswantpur, and Malleshwaram is easy via the six-lane Bellary road. Tourist spots like Nandi Hills and Tipu Sultan's birthplace, Devanahalli, are a few kilometers from IVC Road, making it an ideal investment for commercial purposes.
IVC road has easy access to the city's desirable areas through NH 44. Facilitating travel to central Bangalore, making IVC Road a prime location for purchasing a property. Being one of the popular destinations for business professionals and investors, IVC Road will see phenomenal real estate development in upcoming years, thus promising a good quality of life with its serene environment.
Advantages of Investing in Provident Housing: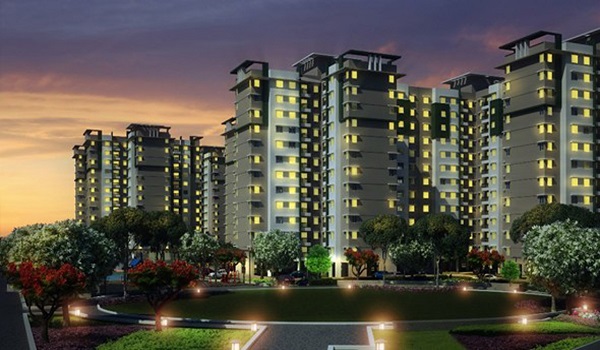 Provident Housing is a subsidiary of the country's pre-eminent real estate builder, Purvankara. Purvankara has a reputation for building quality homes delivered on time with transparency. It is recognized for its luxury and theme-based projects with innovative technology construction. It adopts a customer-centric approach while constructing a home.
Provident Housing offers quality constructed homes with unique designs that meet the customer's expectations in the first place. The builder can be relied upon by the homebuyer for on-time delivery. The company is keen on choosing the best and prime location, which will have a high appreciation potential to benefit its customers. It holds numerous awards and accolades for quality deliverables to its customers with its stylish homes at an affordable cost. The customer has a stress-free experience as the company manages the end-to-end purchase process with its dedicated CRM team. The brand value provides the best return on investment in the future.
Provident Deansgate Review: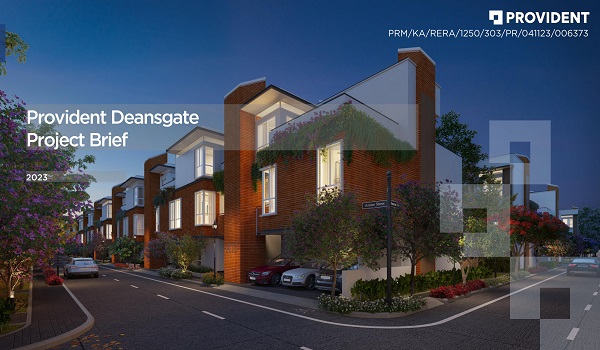 Provident Deansgate is a futuristic upcoming residential Villament project on IVC Road by Provident Housing Ltd, a wholly-owned subsidiary of Purvankara. The community offers 3BHK villaments at a starting price of 1.9 crores. It provides 300 villas covering a land area of 16 acres in a sustainable environment. The Villament project with uniquely designed capacious 3BHK villas is an ideal dwelling option for a homebuyer in North Bangalore.
It offers top-notch recreational amenities for a comfortable living. Also, it's a safe and secure gated community for its inhabitants with round-the-clock security personnel and CCTV surveillance. The project has the best-in-class architecture for the finest living. It is in the prime location of North Bangalore and near Kempegowda International Airport, which offers a high rental value.
Location Advantages: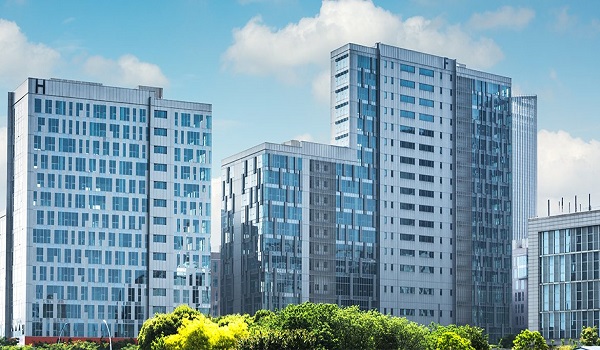 IVC Road, North Bangalore, is one of the most popular places for homebuyers for the key aspects like
Kempegowda International Airport (KIA)
Karnataka Industrial Areas Development Board (KIADB) Hardware Tech Park, Aerospace SEZ, and IT park
Kempegowda International Airport Halt railway station connects to KSR Bangalore City Junction.
Interlinking b/w Bellary Road and Doddaballapura main road.
Upcoming Blue Line Metro till Bangalore Airport
The locality has a well-established social infrastructure comprising reputed schools, colleges, hospitals, and entertainment zones.
Some of the reputed educational institutes include
Cambridge Institute of Technology North Campus
Sir M. Visvesvaraya Institute of Technology
M. S. Engineering College
Akash Medical College
MVM Central School- CBSE
Akash International School
Millenium World School
Anantha Vidyaniketana School
Quality healthcare facilities in the neighborhood are
Sri Shirdi Sai Hospital
Leena Multispeciality Hospital
Akash Hospital
Entertainment Venues include
Phoenix Market Mall
World Market Mall
Elements Mall
To conclude, IVC Road is a prime
Price Benefits of Provident Deansgate:
Provident Deansgate is the upcoming villament project constructed by Provident Housing. It is a subsidiary of Purvanakara, one of India's leading trusted builders. Provident Housing was launched to meet the aspirations of mid-income homebuyers. Also, this residential community is a Villament project where we get a villa with privacy for every family member for the price of an apartment.
Provident Deansgate is in the pre-launch stage. Hence, the price will be less during the launch than during the construction and ready-to-move stages. Once the project's RERA approvals are in place, the villaments will be ready for sale. Booking the house during the launch time is a safe choice to avoid an increase in price after launch.
Provident Deansgate is situated on IVC Road, a fast-developing locality in the northern zone of Bangalore, where the land cost is comparatively less. Yet you will be happy buying in IVC Road as it has a great appreciation rate and is located near Bangalore airport. Considering the current price trend in the real estate market, Provident Deansgate is the best choice for buying your dream home. After the commencement of the upcoming blue line of Namma Metro, the price hike in IVC Road will take its peak. Hence, it is the right time to invest in this location.